About Us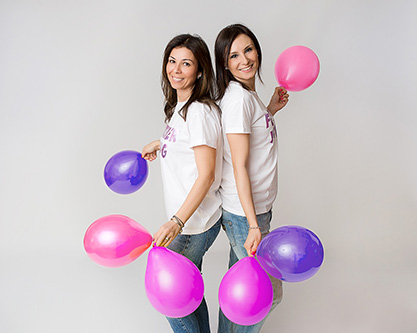 We are Marilena + Serena!
Two Italian mumpreneurs from very different background who decided to pursue the passion in the design! Dubai brought us together so we believe we were destined to be, not alone friends, but also business partners!
The "Miss Party" partnership stands for our idea of what has always been our dream! We share a love of design, elegance and meticulous attention to detail!
Our concept was born from the idea that party decorations should be good quality and easy to setup!
We understood the need for style with a side of convenience when it comes to planning a party, everything from birthdays to baby showers, baptisms and so on!
"The Party Kit" is our "party in a box"! We have styled and stuffed our bag to the brim with party essentials, a special surprise and even an instruction leaflet which will guide the customer on the perfect setup! Each bag is designed with a unique creative theme to make the perfect party in a really easy way:
Choose the theme
Color scheme and a touch of creativity
Balloons, straws, goodie-bags, popcorn boxes, plates, glasses and napkins
Ribbons to wrap everything... and that's it!!!
It comes in a few days, a new Party Kit and decor to feast the eyes!
Our job is to alleviate the mum's stress to plan a party for their kids and elevate their enjoyment… in which way? We source. We curate. We package it all up with a pretty bow. Every theme is carefully styled and assembled so you feel less pressure and stress. All you have to do is unpack and party!